I-465 Westbound Kentucky Avenue Bridge Approach Replacement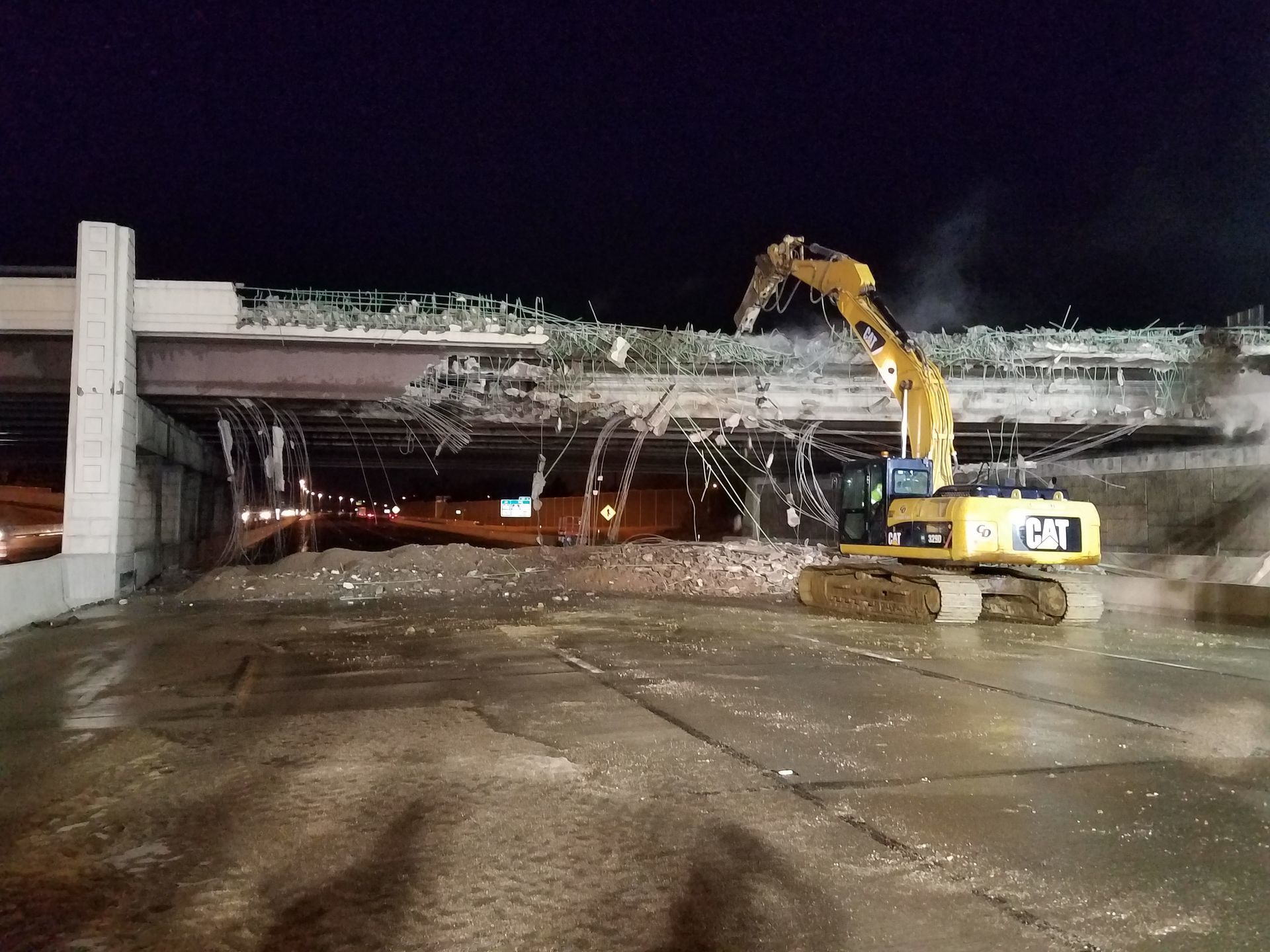 Bridge and Roadway Pavement Rehabilitation, Indianapolis, IN
Rieth-Riley Construction Co., Inc. (Rieth-Riley), was awarded this project
August 13, 2018. This project included HMA overlay, preventative
maintenance, concrete pavement restoration, pavement patching, bridge
maintenance and bridge repair on I-465 from I-65 to I-70 on the Westside,
approximately 9 miles in each direction.  Major items of work included
14,955 tons of QC/QA HMA, 1,505 ton of SMA, 15,314 SFT of partial depth
joint repair, 1,812 SYS of 12" reinforced concrete bridge approaches, and
bridge deck patching. The contract specifications defined an accelerated
schedule that detailed complete closures of the east and westbound lanes
of I-465. Each direction of I-465 were detailed to be individually closed and
completed within 9 days and 8 hours (224 hours) to meet the schedule
requirements. Rieth-Riley utilized 31 different crews from their Indianapolis
and Cal-Region areas along with their equipment resources to deliver the
completed project ahead schedule.
Completed in 9 days and 8 hours (ahead of schedule)
Use of 31 different Crews
Contractor: Rieth-Riley Construction 
Owner: INDOT