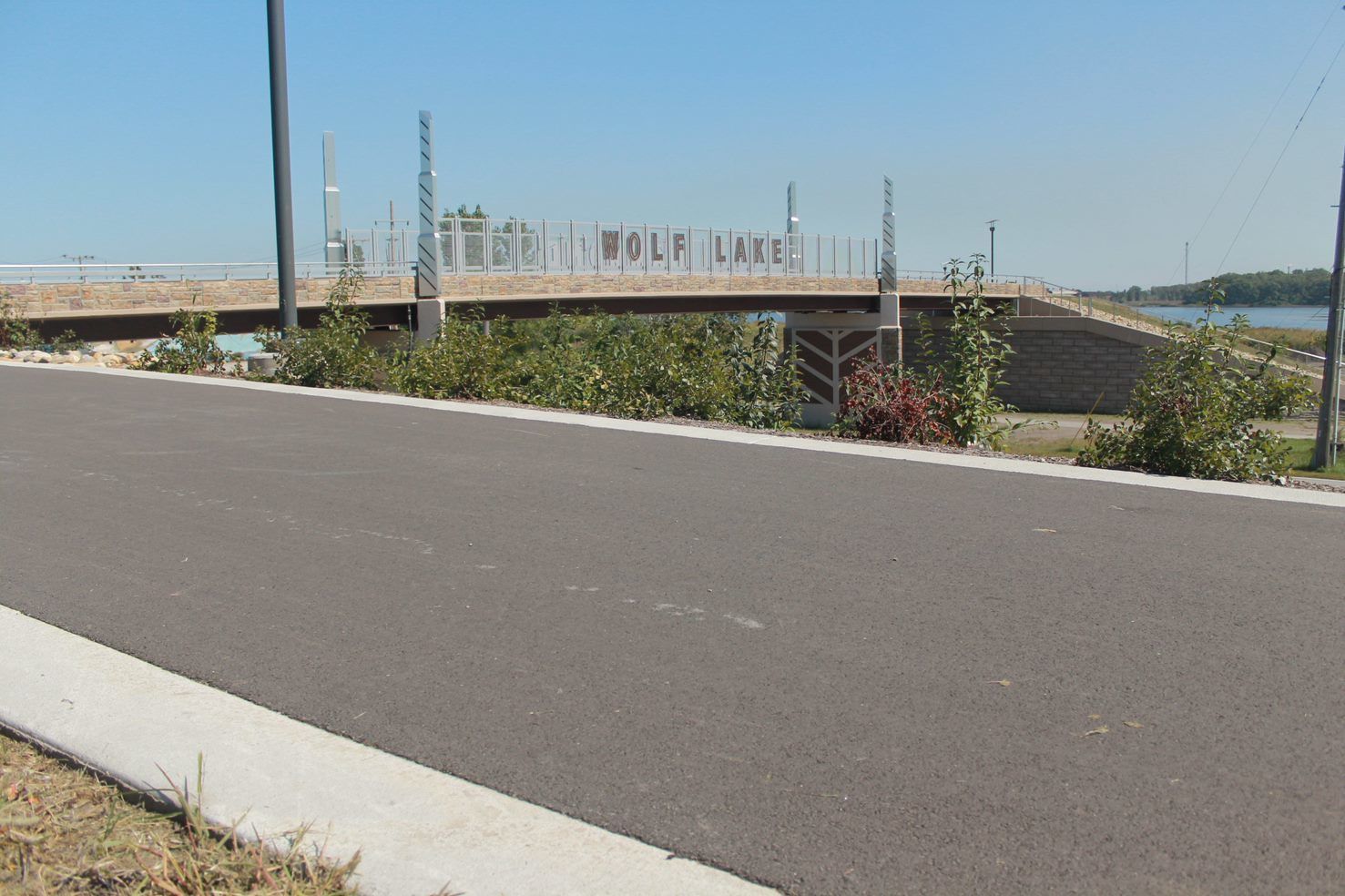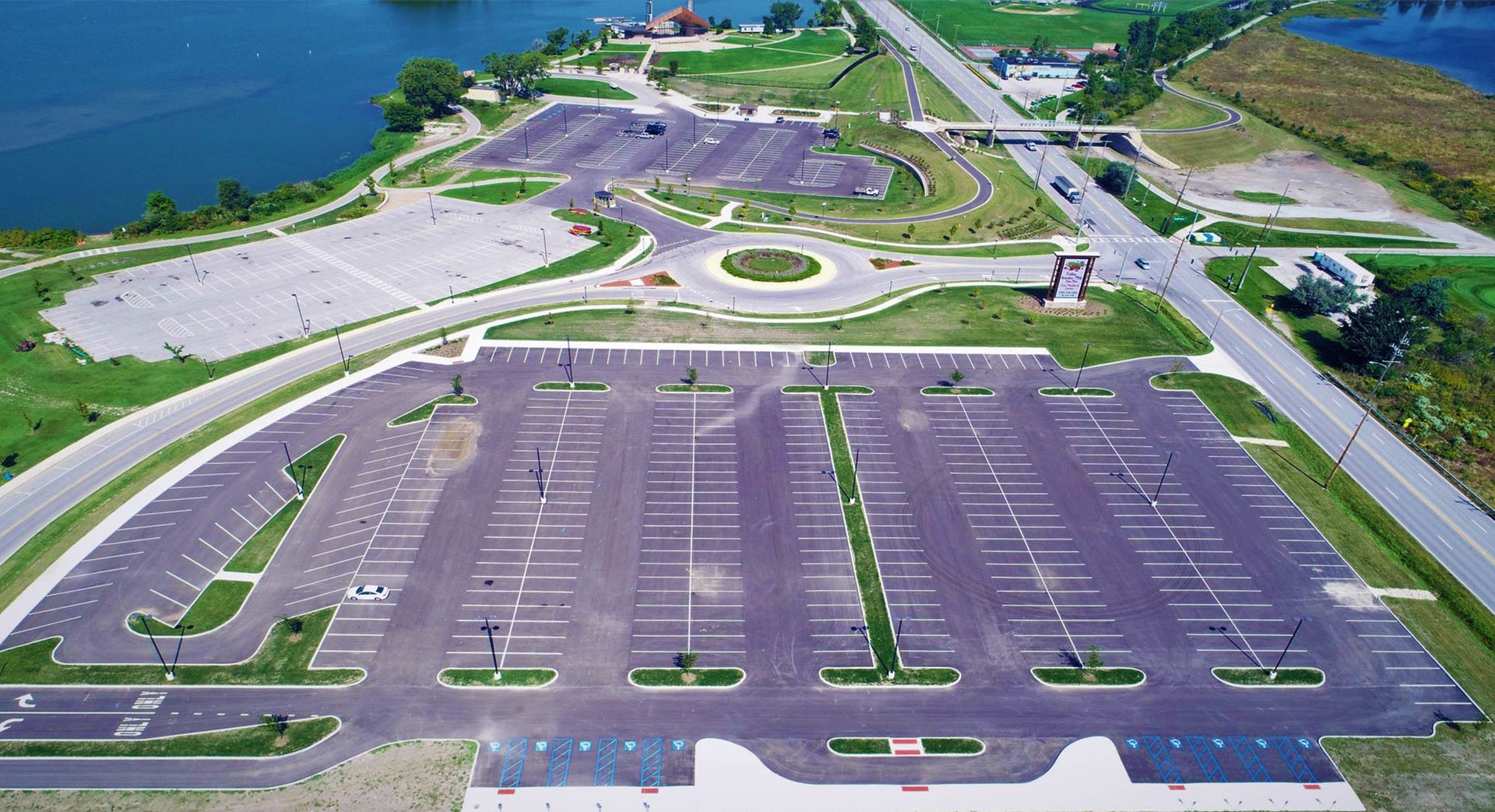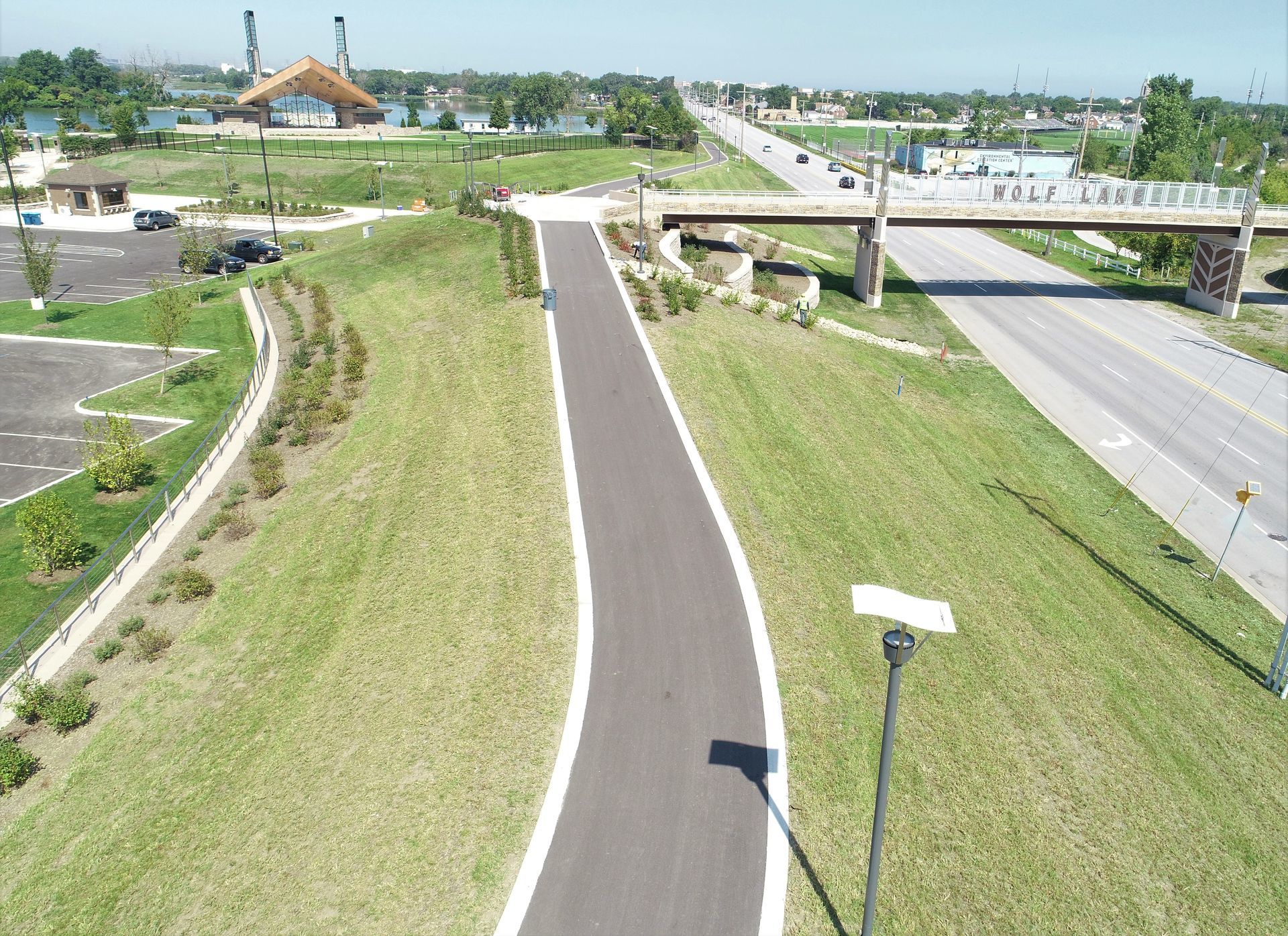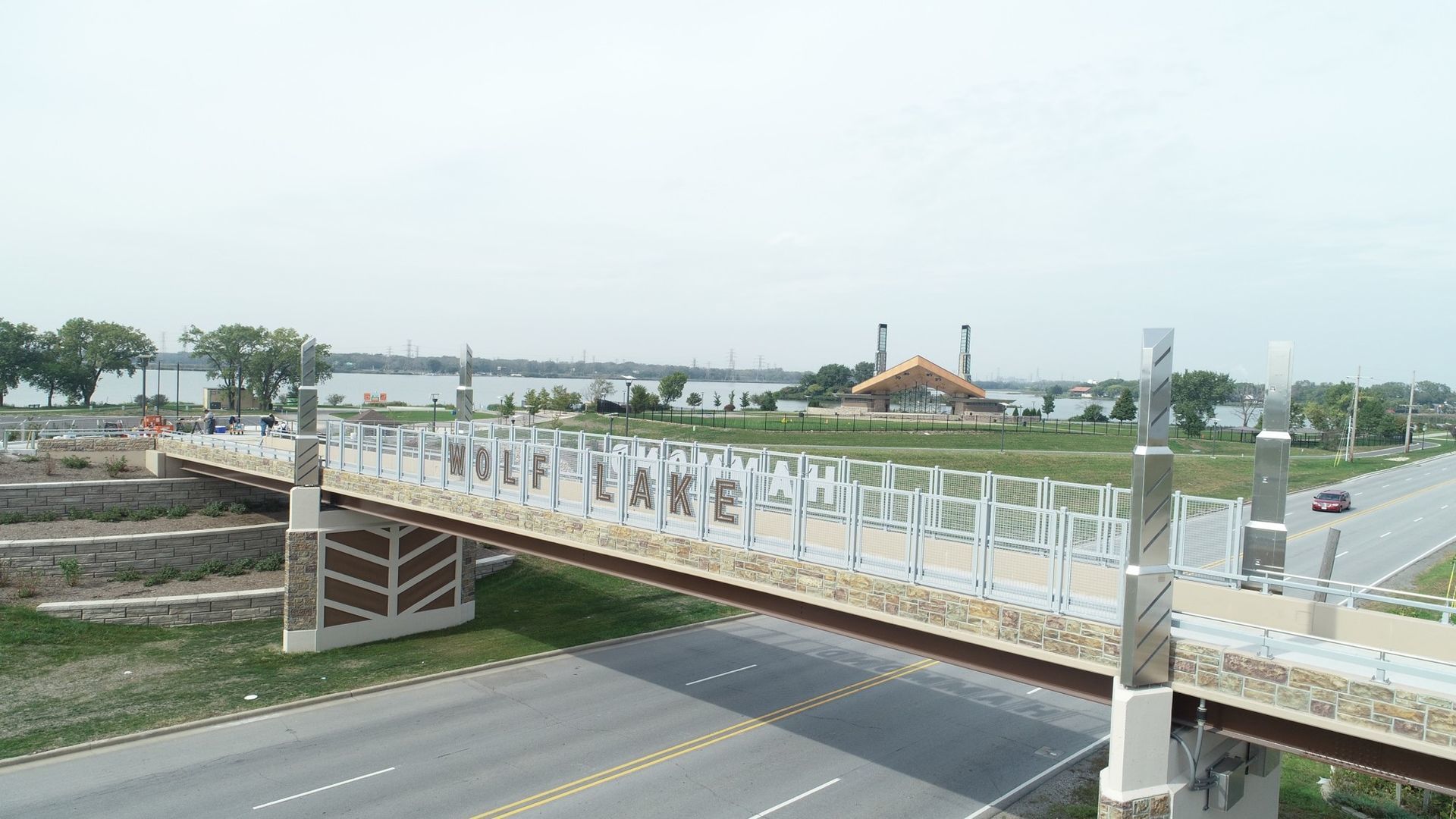 Wolf Lake Park Hammond IN 2018
Wolf Lake Multi-Use Path, Bridge and Site Improvement Project 
Considered a gateway to Hammond, IN, the Calumet Avenue corridor was enhanced with the construction of a new pedestrian bridge over Calumet Avenue.  New asphalt parking lots, new concrete sidewalks and curbs and a new earthwork seating pavilion were added to the existing Wolf Lake Park.  Two new ticket booth buildings and a guard-shack were constructed.  Over 49,000 CY of borrow were imported from off site to construct the earth embankments that  supports a majority of the new trail.  Borrow was also used to construct a seating area that faces the existing park pavilion.  The pavilion hosts concerts and other events for the public to enjoy. 
Before the bridge foundations were excavated, underground utilities had to be relocated and installed.  In the fall of 2018, the bridge foundation work began, and bridge construction continued throughout the winter months.  The project included over 5,000 tons of asphalt pavement,  one pedestrian bridge with four illuminated spires, over 9,000LF of concrete curbs, various landscape plantings, 24" diameter water main installed, sanitary sewer, storm sewer, modular block walls, stainless steel handrails, wrought iron fences, and one 42' tall LED entrance sign.  Rieth-Riley was the low bidder on this project by .05%. 
Traffic on Calumet Avenue and Sheffield Avenue was maintained throughout the duration of the project, except for one night to set bridge beams.
During the course of the project, Rieth-Riley coordinated work with the Hammond Port Authority to host Leon's Triathlon.  This event is an annual fundraiser supports injured US veterans.
Rieth-Riley completed the project in time for Hammond's annual Festival of the Lakes, held on site in mid July 2018.
Wolf Lake:
Completed prior to deadline.
Contractor: Rieth-Riley Construction 
Owner: Wolf Lake Park